GALILEO EVO TWIN TIC...
Galileo Evo Twin Ticket Eater – Redemption
After 10 years of success and the installation of thousands of devices worldwide, the Galileo Ticket Eater has evolved into a two player unit.
Introducing the Galileo Evo-Twin Ticket Eater.
The Mechanics and electronics are the same tried and tested as the GALILEO PRO
The centre piece is brand new eye catching design with LED "multi-colour" lights , The walls are completely transparent plexi-glass and frame made of aluminium specially designed.
There is the greatest choice for customization for example:-
External logos, instructions, etc.
In many different languages; Also the writing on the display, sounds and voice information can be programmed in languages for example in Turkish, Arabic or Russian, etc.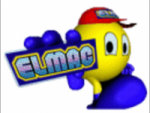 Additional information
Manufactured by:

Elmac

Dimensions:

H: 183cm
W: 60cm
D: 60cm